Superfinos VTO Twitter →
LILY , M.I.R.V., shows !
We welcome new drummer Lily Bry to SVTO ! We are playing again with MIRV Nov 17th @ Bottom of the Hill !
Sad day...
It is with heavy heart and much love we announce the departure of Drummer Hasan Michael . Life moves in ways we cannot predict and we send and give nothing but love and thanks to Hasan . We will always be family , we will always be brothers .
Twitter →
GIGS < RECORDING <
March 30th at The Stork Club in Oakland ! New record on the way !
JANGO.COM
You can now hear our album and many other artists on the website …. jango.com Play us , play others , just don't play yourself !!!
Here we go !!!!
Happy to announce we are finally set to record the next glorious album ! Working with a well known Bay Area Musician to do so . We are also lagging in our video yet the pressure is building to release it asap . Many shows in the future . join our Facebook !!! Follow us on Twitter !! Hell , email us @ band@superfinosvto .com !!! We are working hard to keep you rocking...
Happy New Year !
We have a bunch of gigs around the SF  Bay Area in the month of January . Jan,7th @ The Red Hat in Concord . 21+ . Jan. 19th @ Kimo's Lounge in SF . 21+ . Jan.31st @ Plea for Peace center in Stockton > All AGES ! Feb.1st @ Eli's in Oakland 21+ . the video for "Stranger , you are lovely " will be ready for release in the next few weeks . We will be  recording...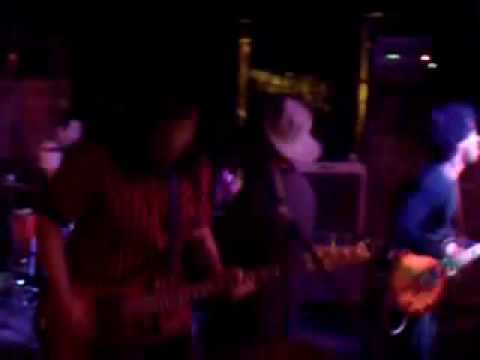 Stereo freakout and SVTO ! Saturday in the "Dro "
That's right folks, the place where the formerly hip nest to raise families is being invaded by the Mighty Superfinos VTO , armed with new songs and a new vigor and drive for ROCK ! Aligning with the heavens and us are our great friends and fantastic band Stereo Freakout and one of their many shoot off projects Glimpse Trio ! Show starts at 8 and is done by 11 so that all our...
Get down , get dirty , get on Satisfy !
HAPPY BIRTHDAY MICHAEL DEAN !
A year ago our beloved drummer was blessed with the birth of his son.He already is showing a desire to play music and is adorable beyond human reason.He is the light of Hasan and Erin's life and Kamal and I wish them all the love and praise the human heart can exude . Happy birthday to Michael Dean !
So what's up with the video ?
Well, here's the skinny. We were running behind on a few issues and rather create a chaotic cluster fuck we have elected to take some time for further investigation into a lead actress , a solid venue, and a perfected storyboard. We will be shooting very soon though.If you are interested in auditioning for the lead actress role email us here …. band@superfinosvto.com Include a...
ON ITUNES !!!
So if ya just want one song or the whole album go ahead and get it from the #1 online store for almost everything !
HUGE BAY AREA ROCK SHOW !!
After a long wait we are beyond excited to hare the stage with our best pals in The Paper Sons and Disgust of us ! We are also eager to share the night with The Illness and My Parade ! This will be a HUGE show full of bands that we love , that you love, that the world will love ! It is All Ages as well so kiddies come out in droves !
What a Killer night !
Blood and Sunshine tore it up as well as the Gunnslingers burned it down ! We had a blast playing new songs and meeting new folks.The sound and the sound guy at Thee Parkside was awesome and it just goes to show why every band wants to play there when they come through the Bay or live here. Remember that if you are a member at Reverb Nation you could add us if you are nice . ...
New site , new album, and dare we say .... a video...
We are excited to announce that we have inked a deal with our friends @ Superdudes for distribution .We are available on www.rhapsody.com as well as Itunes in the near future. We are also in talks to record a video for a  single off " The Tinman's last request " put out last November . We just may need extras for this ! Many gigs are coming as the summer nears and we are...
"Rock: There's no other way to put it. There are cowbells and shakers, but..."
– East Bay Express Nate Seltenrich —
Link to our myspace →
"this is a quote to show a quote"
new website
this is the first post on our new website! thanks for reading :-)